Feedback and Photo Gallery
513-675-3427 zahnadu@fuse.net
Here are just some shots and comments on the fun: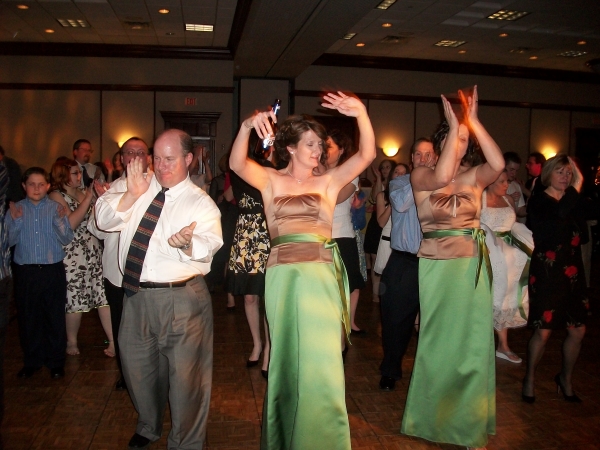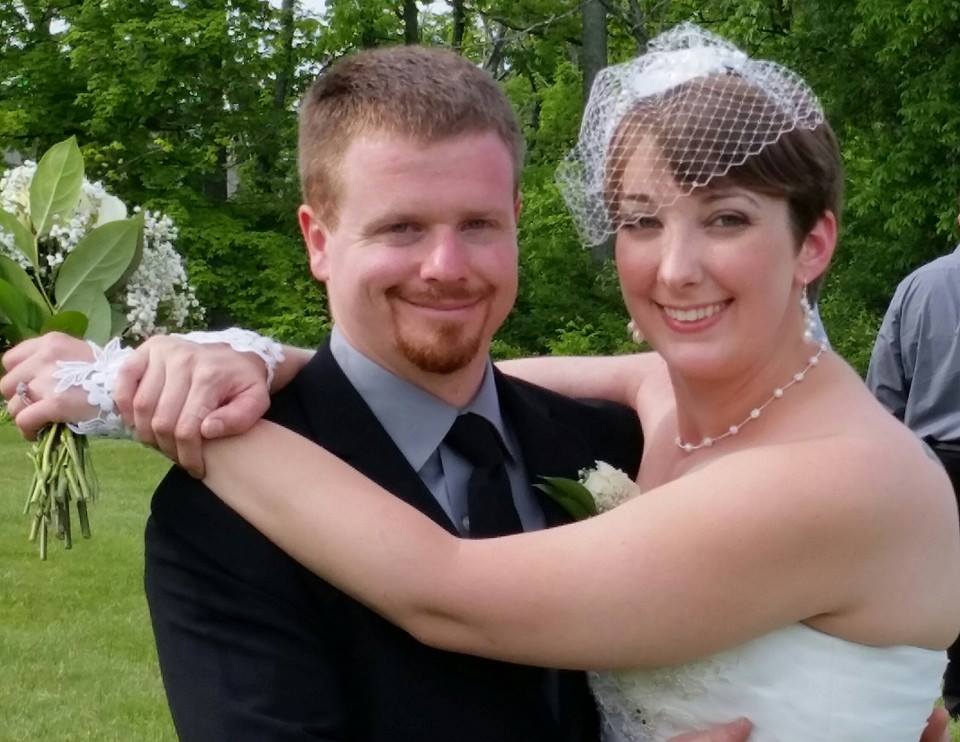 "A+++ service!! We were very happy with the DJ service provided by Zahnadu Productions at our wedding reception and will recommend them to people in the future. Along with the great price, came great people and music. And they are VERY responsive which is so appreciated in wedding planning. George works at a small radio station and you can immediately see his passion for music and DJing. Not only was the music that was provided at our reception great, George has an added energy that was much appreciated.

We met with George and his wife, Lori, early on in our wedding planning. We immediately knew that we would be going with them as our DJ. They are VERY easy to work with and will meet with you as many times as you need, with no extra charge, to discuss anything and everything. Along with our wedding reception, we hired Zahnadu Productions to provide the music at our wedding ceremony. Both George and Lori showed up to our rehearsal, at no extra charge, to ensure that they had all of the timing right. The ceremony music was exactly what we wanted and asked for.

Along with the great DJ service, you get the extra service provided by Lori. Lori is very friendly and will basically do anything that the bride or groom request of her…she will line up the bridal party prior to entering into the reception. She is basically there to make sure everything runs smoothly which was an added relief that everyone needs on their wedding day. She came up to me several times just to check in and find out if I needed anything.

Last rave is that they were very detailed. They brought up things that my husband and I never even thought about when wedding planning.

I can't recommend them more. You won't find this kind of service, at this price, anywhere else. Thank you so much for being part of our wedding day!"

-Wedding Wire Review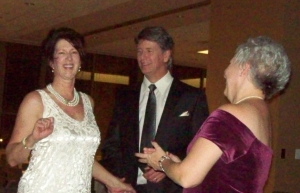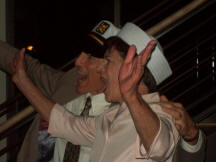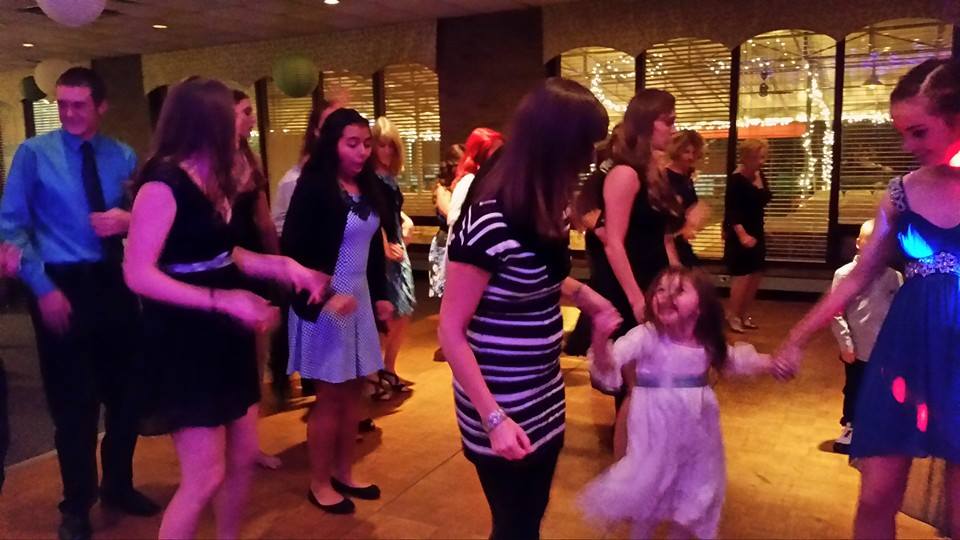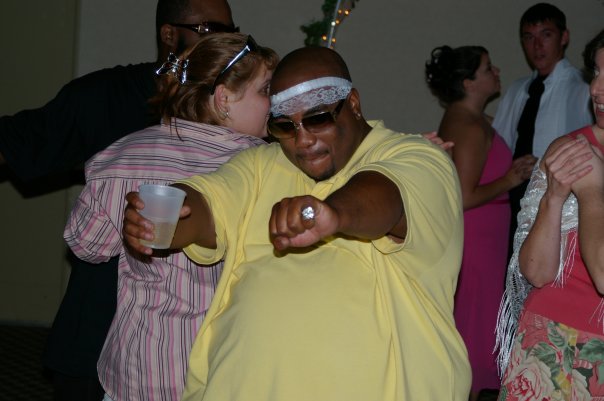 "They were amazing! They really helped us figure out what kind of music we wanted and made it easy to make decisions. The flow of the night went perfectly and Lori was super helpful coordinating everything from picking up my train while ushering me into position to walk down the aisle, to getting everybody's attention to cut the cake. They were super flexible when it came to me spontaneously changing the order of events and adding last minute songs. I have already recommended them to my friend getting married in March. They were also great the hang out with when we met to plan things out, very friendly and professional."

-Wedding Wire Review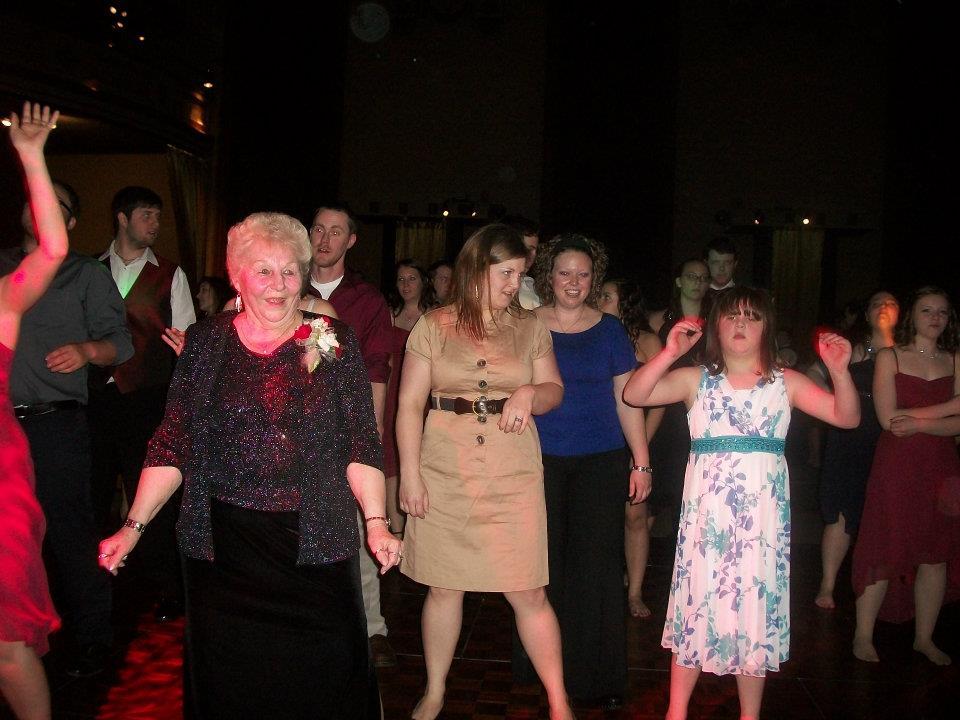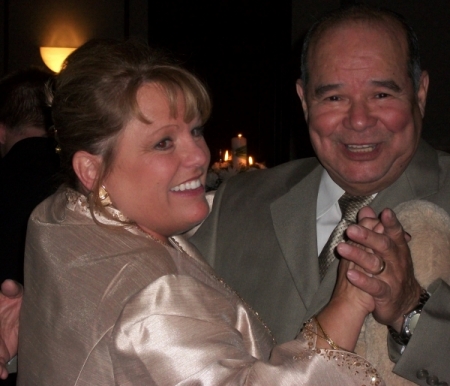 "Thanks Zahnadu Productions for the amazing job on our wedding! You played all the music we requested and then some! We really appreciate you staying longer as well for our guests to continue to boogie! We will recommend your services for sure! Thanks again!"

-Katie & Nick - Aurora, Indiana

"We've never been to a wedding where so many people danced for so long! Everything about the music was top notch! You helped make our day very special! Great job, Lori and George!"

-Dan & Kelly - Mason, Ohio


"George and Lori did an amazing job at our reception. Every detail was taken care of and we couldn't have asked for a better job. I would highly recommend them for other events."

-Wedding Wire Review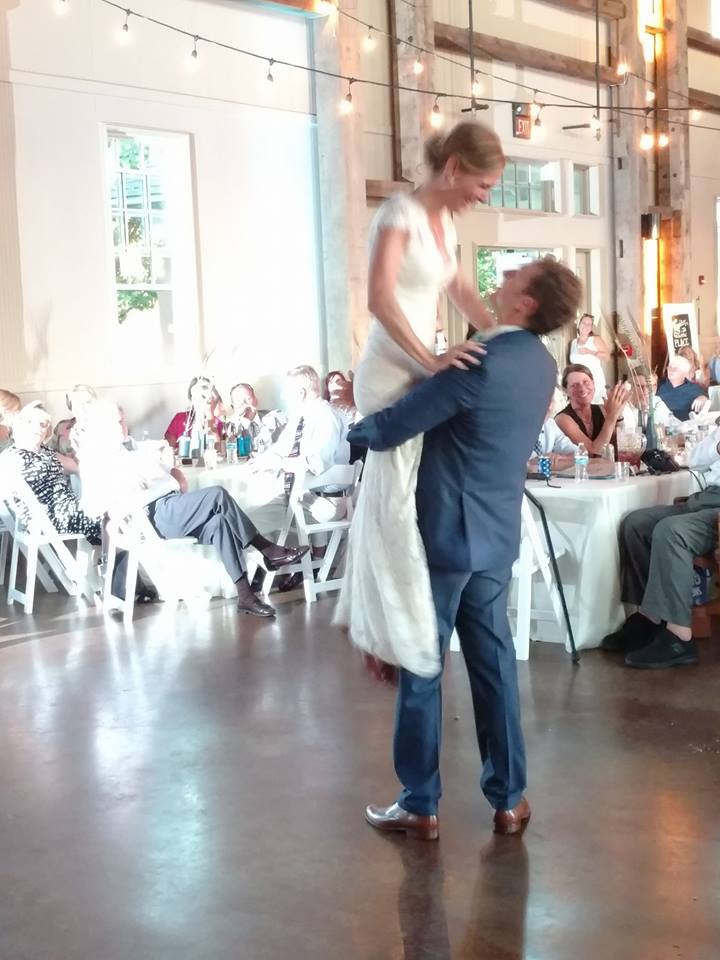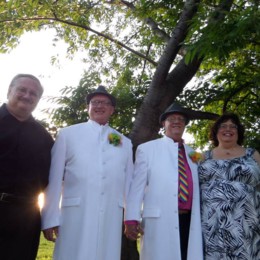 "I cannot express how wonderful and greatful I am that Zahnadu Productions did my daughters reception. I hired them without having heard them play. I only went by prior reviews. I have worked with several DJ services before and honesty, NO ONE compares to the level of professionalism, quality, flexibility and responsiveness they provided. The venue included R&B, jazz and a variety of other types of music. They played it all and exactly how I requested. The Zahnadu Production team is exactly that! A team of professionals that will make sure that what you ask for, is what you receive, plus some. I strongly recommend to all who may be reading this, that no matter what type of music or venue you may have, you don't have to worry about listening to them in advance, you will be 100% pleased with the outcome. They were outstanding!!!! Thank you, Thank you, Thank you goes out to Zahnadu Productions."

-Wedding Wire Review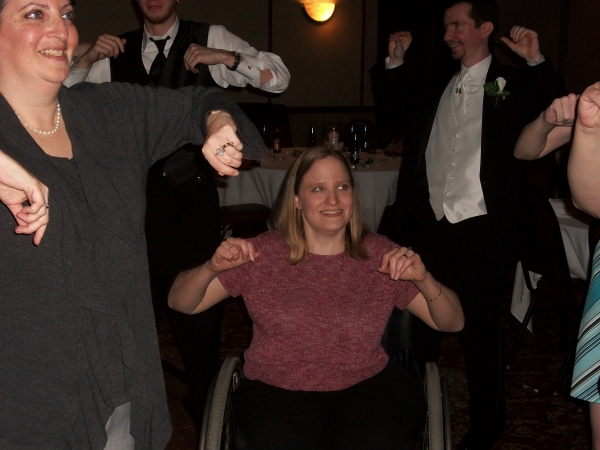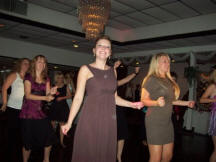 "Thanks for making our special event even more spectacular!! You guys did a fantastic job as usual. It is official, you are part of our annual tradition!"

-Don Helcher - Columbia Lodge #44 Car Show, Cincinnati, Ohio

"Zahnadu provides entertainment by request. George has an endless library of music and is able to accommodate just about any request. His professionalism, flexibility and humor make Zahnadu Productions the perfect entertainment for any event!"

-Becky - Milford, Ohio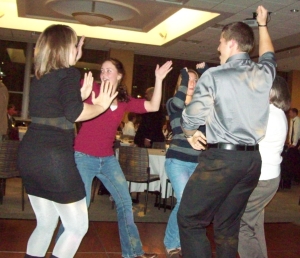 "I have been at a few events where George Zahn and Zahnadu Productions have provided the musical entertainment, and I could not have been more impressed! George had every song that I could think of and knew exactly the right songs to play throughout the night. Zahnadu Productions was a great addition to the party!"

- Megan - Cincinnati, Ohio

"You did a great job DJing the Chanukah party. I could see the kids were having a great time."

-Cindy - Loveland, Ohio

"George and Lori DJ'd the NFTY-OV Prom this weekend and did an AMAZING job! Our group of 100 teens danced non-stop the entire time to Zahnadu's perfect playlist. George and Lori are kind, professional, flexible, and positive. They helped set up a last minute slideshow for our group, took requests, helped with a birthday presentation, and overall showed our group a great time. We can't thank Zahnadu Productions enough for an amazing Prom night!"

- Rabbi Meredith Kahan, Rockdale Temple - Cincinnati, Ohio